In Kind donations are a wonderful way to help non profit organizations and it's something we want to build on with Affect The Effect. Here are a few of our success stories that I'd like to share with you.
SIERRA MIST
In November 2011 JC Diaz, the west coast representative of Sierra Mist noticed a posting for an Affect the Effect fundraiser from NetteRadio and contacted me to get involved. Through this conversation JC and Sierra Mist donated 360 cans + tee shirts to the USMC during our December Toys for Tots Fundraiser and provided our audience with fun swag for the event.

JC also donated a pallet (2448 cans) of Sierra Mist to The Los Angeles Mission in January for our 2012 KickOff fundraiser event for The Los Angeles Mission on Friday 1/13/12, and provided us with enough fun swag to last Jan-Feb! Thanks JC and Sierra Mist!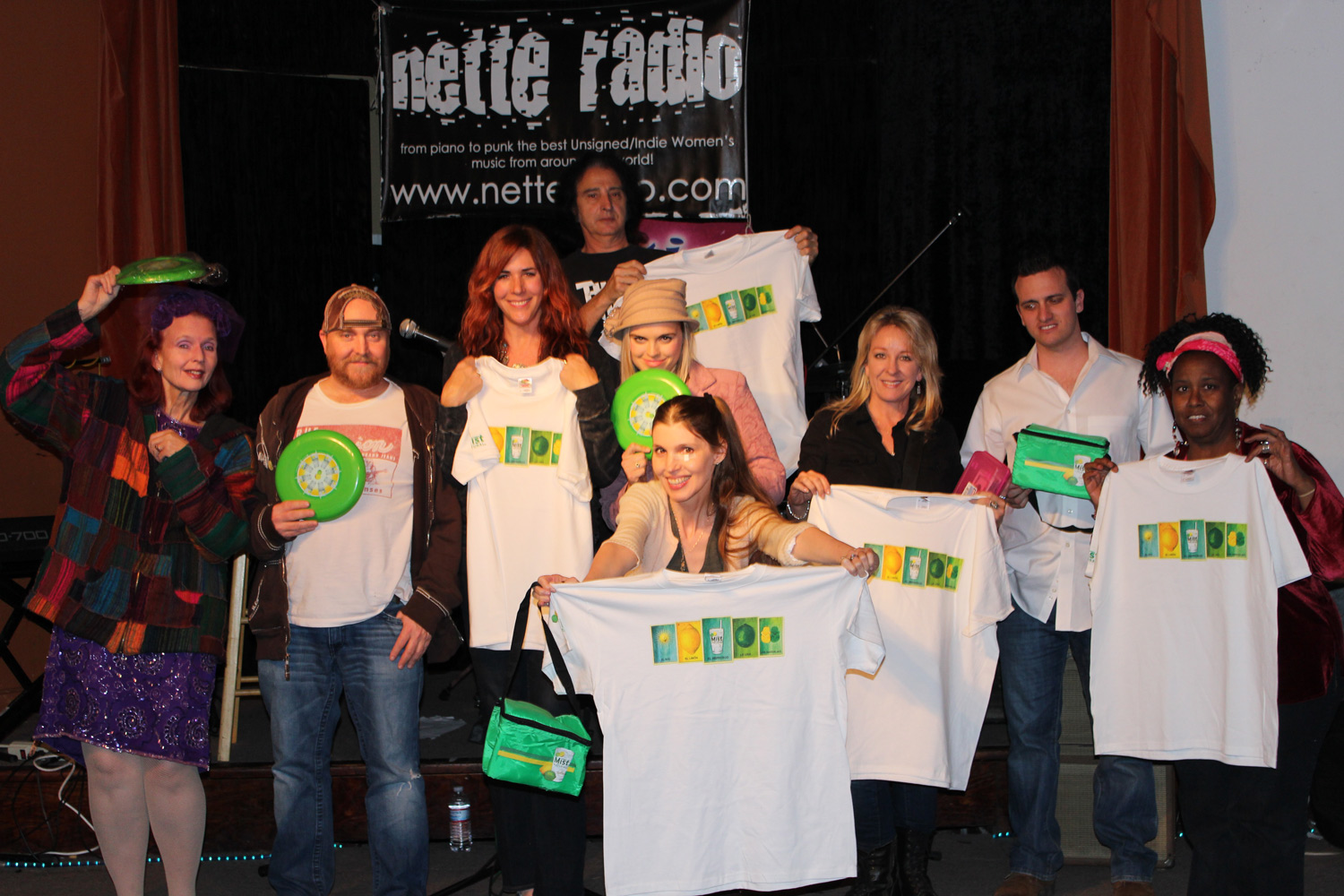 (Michelle Holmes, Dave Strauss, Amanda Abizaid, Don ?, Rebecca Sullivan, Dorie Gsell, ?, Elaine Gradford, Annette Conlon)
COFFEE BEAN AND TEA LEAF
In October 2010 I noticed a tweet from The Los Angeles Mission that they were low on coffee and after several tweets and emails I was able to secure a donation of 36 cases of coffee from The Coffee Bean and Tea Leaf!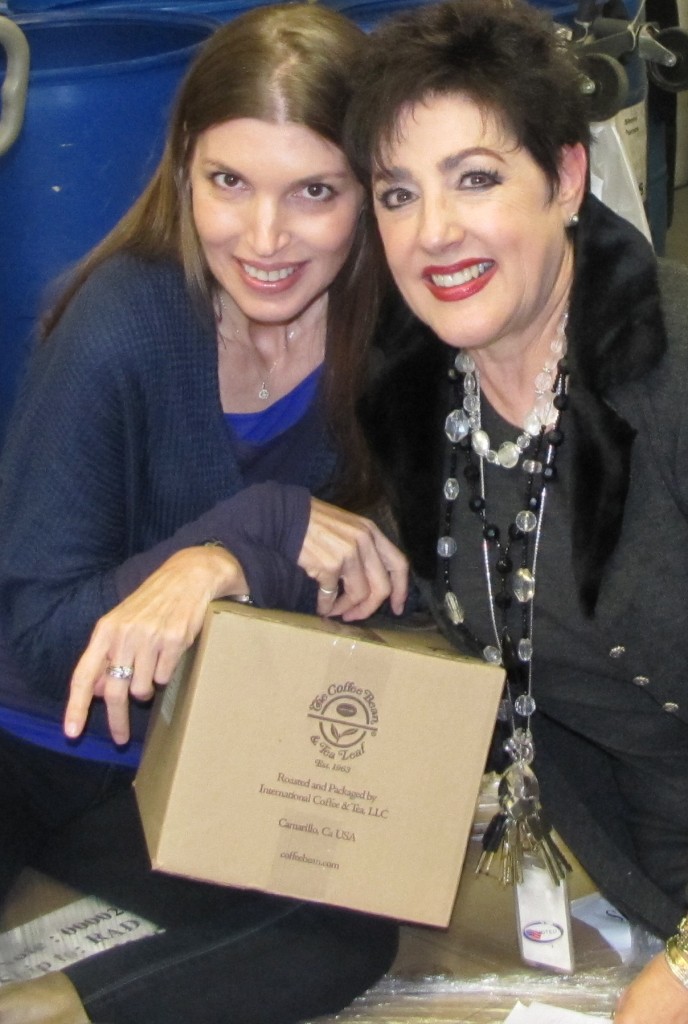 (Annette Conlon with Tina Russek, Gifts In Kind Manager for The Los Angeles Mission.)