AFFECT THE EFFECT is about showcasing music and helping people (and animals, and places!). I'm hard at work putting together the rest of the calendar for 2012! Our kick off event for the new year was a wonderful way to get things going… a great night of music and fun at The Talking Stick raising money and awareness for The Los Angeles Mission on Friday January 13 with Jennifer Gsell, Rebecca Sullivan, The Conlons, Crazy Aunt Mary, and Amanda Abizaid!
Thanks to Sierra Mist for sponsoring the night with great swag for our audience and a HUGE donation to The Los Angeles Mission – one palette (2448 cans) of Sierra Mist directly to The Los Angeles Mission due to awareness raised by NetteRadio/Affect The Effect! WOW! A big thanks to Crazy Aunt Mary for donating two Disney sere-cels (Bambi and Winnie the Pooh!) which helped us raise over $350 for The Los Angeles Mission! Also a big, big thanks to our good friend Elaine Gradford who continues to generously sponsor NetteRadio and Affect The Effect with her beautiful line Inner Chi Healing Jewelry from Ethen Meredith.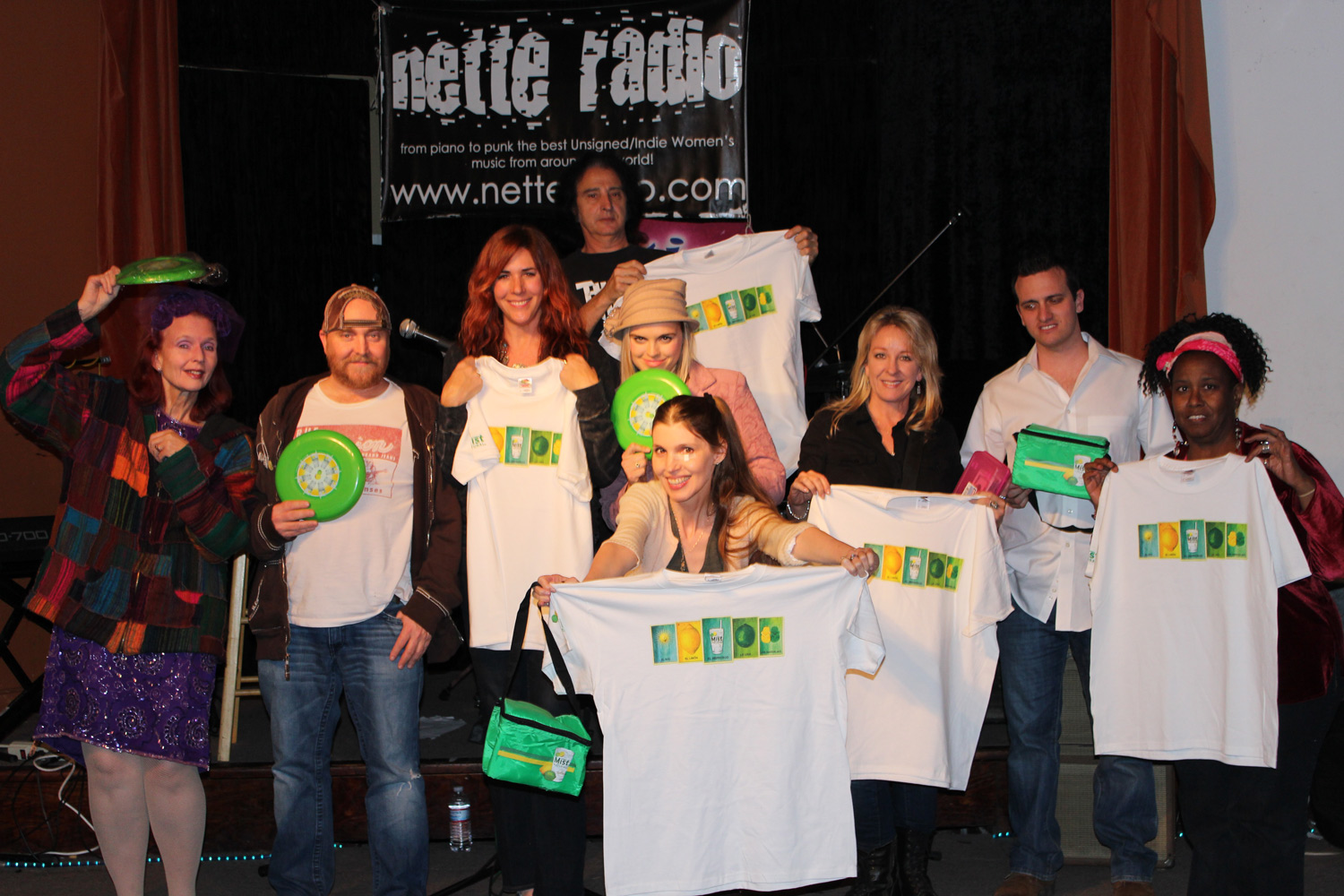 (Michelle Holmes, Dave Strauss, Amanda Abizaid, Don ?, Rebecca Sullivan, Dorie Gsell, ?, Elaine Gradford, Annette Conlon)
Our next event is Friday, February 10, 2012 benefiting HeARTS Giving Hope! Check out our Fundraising Calendar for info on all events!
Our nights are always the SECOND FRIDAY of every month, so mark your calendar!
The Talking Stick, 1411C Lincoln, Venice, CA 90291